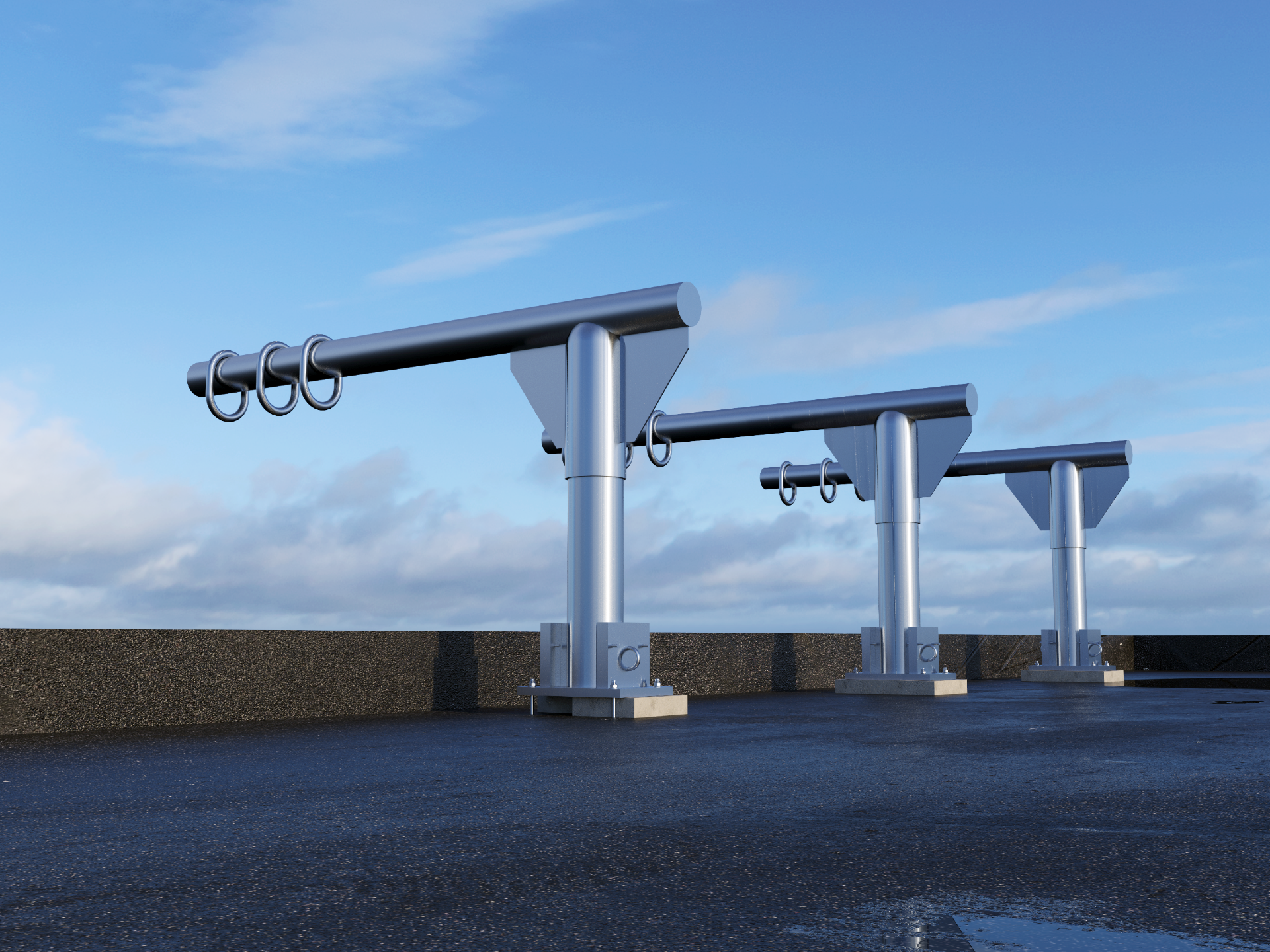 Engineering

NRA's has a specialized Engineering team registered with the PEO that offers our clients a multitude of services. Our team of Engineers custom design Anchor layouts following current applicable ministry standards for new construction and existing structures. We can custom design any anchor system to fit traditional and modern construction methods. In addition we follow all of our projects building safety life cycle through yearly inspections, load testing and product maintenance.
Production and Manufacturing
Manufactured in Canada from high grade materials and produced with rigorous quality control. Our array of stainless steel products enables 360 degree usage capability. The types of metals used for our anchoring systems are hot dipped galvanized steel, stainless steel and T6061 grade aluminum. Safety is always at the forefront of each design along with durability, reliability and innovation. Each of our products come with a 5-year warranty on all parts and labour.
Company History
Niagara Roof Anchors (NRA) has been Canadas top choice for over 25 years. Our anchors were originally designed by our founding Engineer in 1989. He was then commissioned in 1991 by the ministry of labour to write the safety legislation on roof anchors. This would insure labourers' safety while performing suspended building maintenance. Niagara Roof Anchors maintains its reputation and trust in the industry .

NRA's patented roof anchors all
exceed all OSHA, ANSI and CSA requirements. Designed to meet a static load and an ultimate force of 5,000 lbs. Niagara roof anchors are the superior choice for use in Canada, USA and World wide.
Safety Roof Anchors and Fall Arrest Safety Systems Since 1989